Circle the Course a Success Again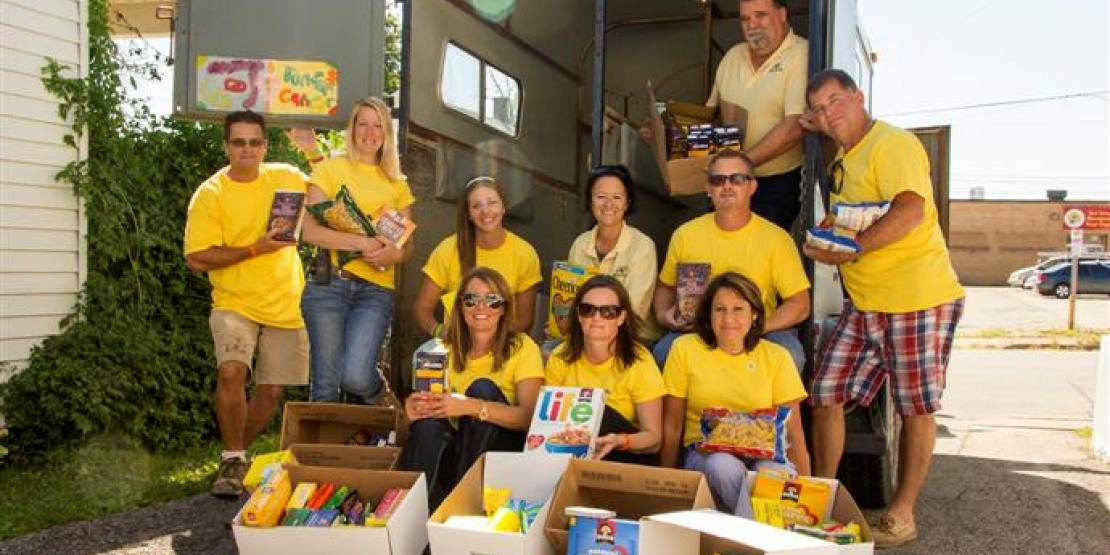 For the second consecutive season, Fort Erie Race Track hosted Circle the Course for Cancer and COPE. The event is organized by a number of volunteers made up of race track staff, members of the community and horse people.
Once again, the event was extremely successful as hundreds local citizens of Fort Erie and the surrounding area, took part in walking the one mile oval.
Participants were asked to make a cash donation to the Canadian Cancer Society or a non perishable food donation to COPE (Fort Erie's local food bank). Those people who made donations received a commemorative lapel pin and/or a commemorative wristband featuring the track's popular "Alive and Kicking" logo.
"It overwhelms me to see the number of people coming here from all over to take part in this event. The kindness and generosity shown here was just incredible to witness," said Becky Singleton, a volunteer and a member of the Fort Erie staff. This is the kind of event that stays with you, that continues to make you smile long after the day has ended. I am thrilled that I got to be a part of it."
Several fun additions took place on the day including a 50/50 draw, a free concert by Guilty Pleasures and a 50 yard jockeys foot race in which 10 jockeys broke out of the starting gate resulting in a dead heat to win between Kirk Johnson and Bryce Alderson.
The event raised $5,000 for the Canadian Cancer Society equaling the donations of the 2012. The race track will make a cheque presentation on Sunday, September 22nd during the live racing card.
A large horse trailer filled with non-perishable food donations was delivered to COPE on Monday by Fort Erie staff.
"We were extremely satisfied with both the financial contributions from our racing fans and the generous food donations to the COPE organization," said Rick Cowan, COO for FELRC. "With such a small market area to draw from the results of this promotion were very compelling and underlines the support the local community has for such worthwhile charities."
Donations for both the Canadian Cancer Society and COPE will continue to be accepted at the race track until the end of the live racing season on October 15th.