Fort Erie Race Track IS Alive and Kicking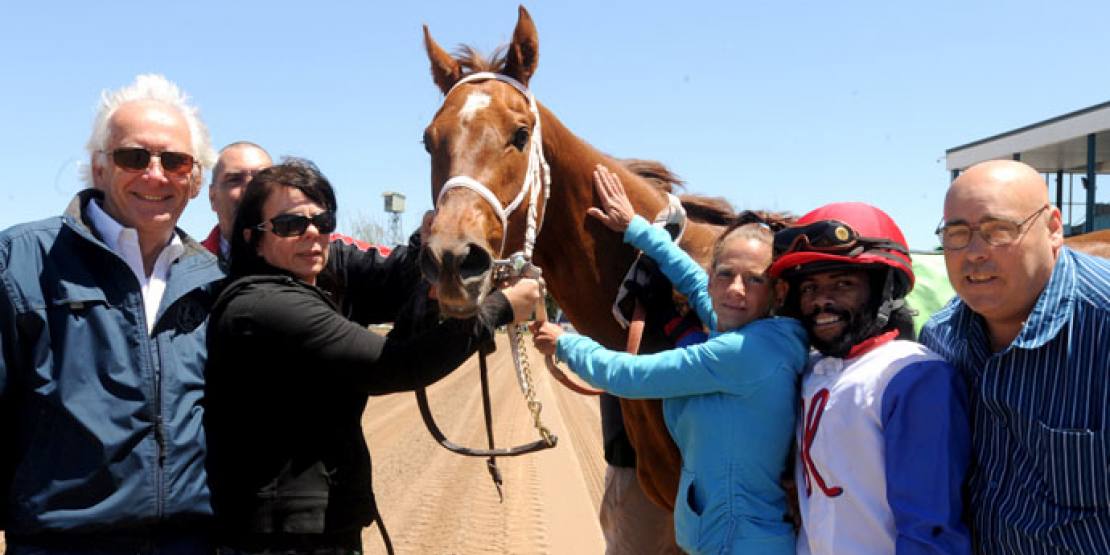 Alive and Kicking may have been the best way to describe yesterday's opening day celebrations at Fort Erie Race Track. Patrons packed the 116-year-old Border Oval for an exciting eight-race card which saw over 70 Thoroughbreds returning to one of the most beautiful tracks in North America.
Crossing the line in front for the first race of the season was A.T. Hall ridden by Juan Crawford for trainer Ken Albu and owner Heste Sport Inc. The flashy chestnut returned $7.30 to his backers which turned out to be one of the lowest payouts of the afternoon. Long shots galore helped bettors increase their wallet size. The average payout over the eight race card was $23.00 with the longest price winner being Mark's Soul who won the lone grass race of the afternoon. The Steve Parrish trainee paid $53.30 to win, in fact, the turf race triactor resulted in a $13,541.30 return.
On-track wagering for opening day was up 28% over last year. A total of $128,779 was bet on track for the eight race program versus $100,076 on a 10 race card in 2012. Yesterday's handle represents the largest opening day total in recent years.
Wagering wasn't the only department to have something to be proud of, both food and beverage and programs sales enjoyed a large increase in revenue.
"I am really proud of our staff, our horsepeople and our community for coming out to support Fort Erie," said Chief Executive Officer Jim Thibert. "We had a record setting day and I hope this bodes well for the rest of the year."
Live racing returns on Sunday, June 2nd with a 1:15pm post time. Sunday will mark the return of the popular Farmers Market which begins at 11am. Twilight racing will kick off on Tuesday, June 4th and will once again feature the popular Tiki Bar Summer Concert series. Horns from Hell will perform a free concert after the races.
Elissa Blowe
Media & Marketing Manager
1-800-295-3770 ext. 3204
e-mail: femedia@forterieracetrack.ca