Proud of My Roots Takes the Rainbow Connection Stakes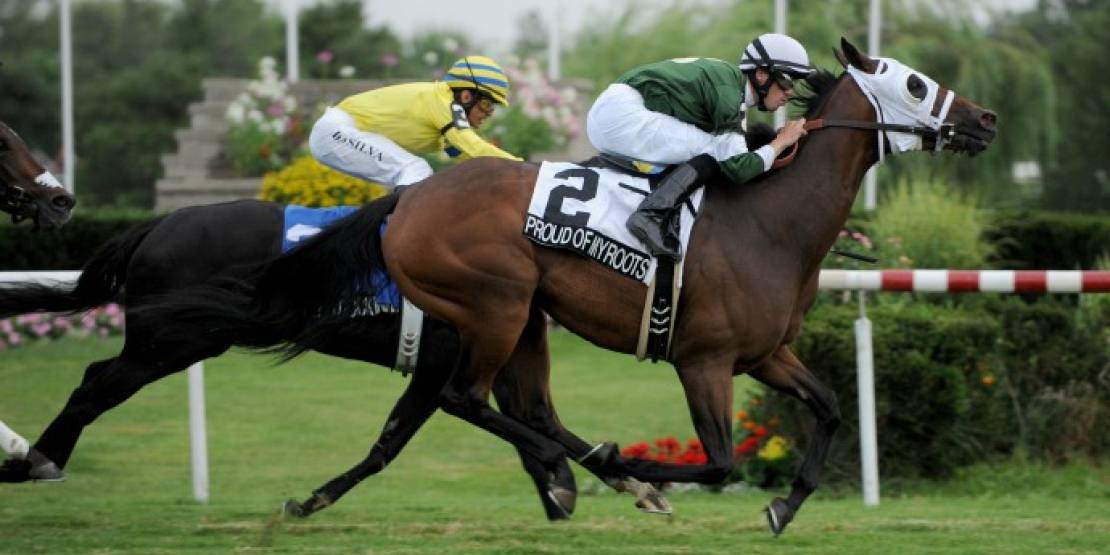 A field of 7 fillies and mares battled it out for a purse of $75,000 in the Rainbow Connection Stakes held over a firm turf course at Fort Erie Race Track. The 5 furlong sprint distance provided fans with a thrilling race from start to finish.
Proud of My Roots, a 4 year old bay filly by Bold Executive is the homegrown product of Ballycroy Training Centre and provided them with their first stakes score. This was only her second start on turf. Her first attempt had been at Woodbine in 2012 and the results were nothing to write home about. She had passed through several different trainers hands before landing in the care of conditioner Paul Attard who has enjoyed tremendous success in his young career to date.
Paul's season was off to a great start this spring and Woodbine when one morning his worst nightmare came true. The equine herpes virus had struck his string of Woodbine runners.
"My first concern was keeping the virus from spreading," said the trainer. "I had been told that it could take as long as one month before I could start racing again. This filly was lucky. I had sent her home to the farm for some rest just 2 days before my first horse was sick."
Proud of My Roots returned to Paul's outfit once the quarantine had been lifted. She had had two workouts leading up to this race.
Queen's Plate winning jockey Jesse Campbell was aboard for the victory. "I thought we would break on top but we didn't get out as fast as I thought so I had to go to plan B," said Campbell. "She was able to get a breather and relax and then she came running."
As far as a future on the grass is concerned, Campbell seems to think that she had no issues whatsoever with the surface.
Proud of My Roots stopped the clock in :58.3 and paid $30.00 to her backers.
As a direct result of an inquiry there was a change to both the second, third and fourth place finishers. Tequilamockingbird, ridden by Eurico Da Silva was disqualified from second and placed fourth for bumping another rival down the stretch. Third place finisher Crysta's Court was moved up to second and fourth place finisher Dance to the Moon was placed third.
Elissa Blowe
Media & Marketing Manager
1-800-295-3770 ext. 3204
e-mail: femedia@forterieracetrack.ca