2014 Prince of Wales the Best in History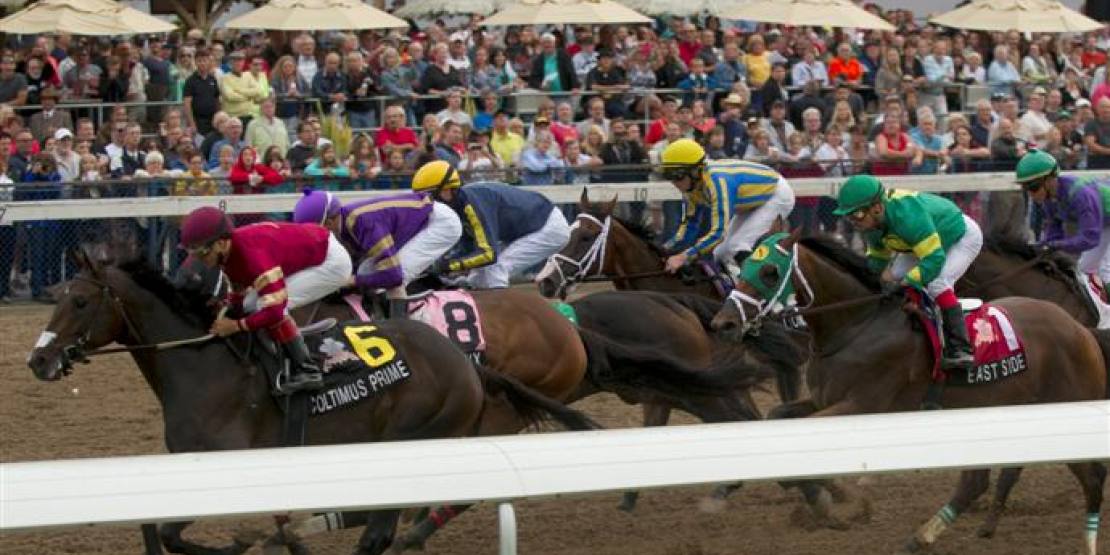 Coltimus Prime Takes the Early Lead in the 79th Prince of Wales Stakes. Photo courtesy Michael Burns Photography
The Management Team of Fort Erie Race Track, employees, horsepeople and fans have something historic to celebrate. After tallying up the numbers from last Tuesday's Prince of Wales along with a close review of past records which date back many decades, by all accounts, Tuesday, July 29th will go down in the record books as the greatest day ever for the second leg of the Canadian Triple Crown. The new "All Sources" mutuel record will now stand at 1,768,500, the previous high was $1,470,215 which was set in 2005.
Wagering on the Prince of Wales race itself was at an all time high with $533,848 being bet specifically on the feature race from "All Sources" compared to $413,794 in 2012.
The track is also pleased to announce that a new attendance record was also reached with an estimated 12,000 plus fans in the crowd.
"The day itself was a tremendous success with an excellent race and supported by two lively bands that entertained the crowd from 1:00 pm to almost 11:00 pm," said Rick Cowan, Chief Operating Officer for the FELRC. Our food and beverage sales set an all time record and the feedback we received from customers and horsepeople was extremely complimentary. I am extremely proud of our staff in the professional manner the day was presented and the excellent customer service provided to everyone who attended.
This was the second year that the Prince of Wales was held on a Tuesday Twilight card. The move was made last year for various reasons including offering the race on a day with less competition from other racetracks as well as to make the commute easier for people coming in from across the border and from the GTA.
Fort Erie is a family of staff, of horsepeople, of fans," said Thibert, CEO of FELRC, "and increased revenue and attendance is so important to our business model and long term sustainability. I could not be more proud of our racetrack family everyday but how can we not just be WOW'ed on the Prince of Wales performance."
National television coverage was provided by TSN for the first time since the inception of the Canadian Triple Crown. The Prince of Wales will continue to be broadcast as part of long term agreement with Woodbine Entertainment Group.
Live racing continues at Fort Erie on Sundays and Tuesdays until September 30th.
Elissa Blowe
Media & Marketing Manager
1-800-295-3770 ext. 3204
e-mail: femedia@forterieracetrack.ca