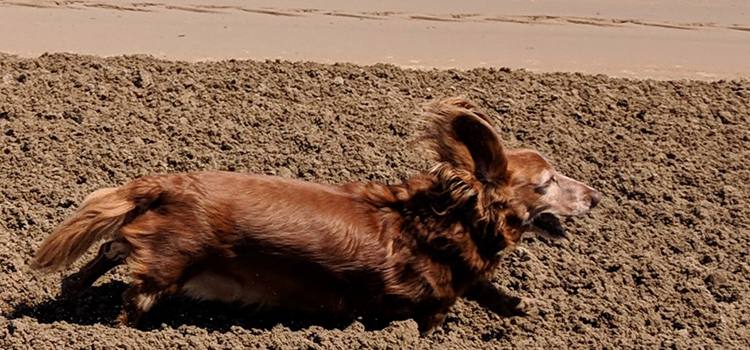 Wiener Dog Races
Wiener Dog Races return to Fort Erie Race Track on Sunday, August 11
Don't miss the 2nd annual Wiener Dog Races at Fort Erie Race Track. The event begins after horse racing ends (about 4:00pm), and will include 72 pups in 6 qualifying heats, competing for the title of Fort Erie's fastest Wiener Dog! The top two dogs from each race will advance to the 8th race finale. PLUS a bonus race with mixed breed wiener dogs. In total 82 dogs are taking part in the event!
Enjoy live music, food trucks, exciting horse and wiener dog races and more! Be sure to purchase your signature Fort Erie Race Track T-shirt, only $10 and available in front of the Racebook on Sunday.
Fort Erie Race Track is a family-friendly venue, and all ages are welcome to attend.
Please Note:
We love all dogs, but only dogs taking part in the event and service dogs are permitted at Fort Erie Race Track.
This is a non-wagering event.
If you have any questions, please contact femedia@forterieracetrack.ca for more information.
Registration
Registration is full for this event!
Please read the 2019 Rules & Information for the event. 2019 Wiener Dog Races- Rules & Information