Wiener Dog Races
Join us on Sunday, August 12 for Fort Erie Race Track's Inaugural Wiener Dog Races!
The wiener dog races will take place after our regular live racing program, about 4:30 pm.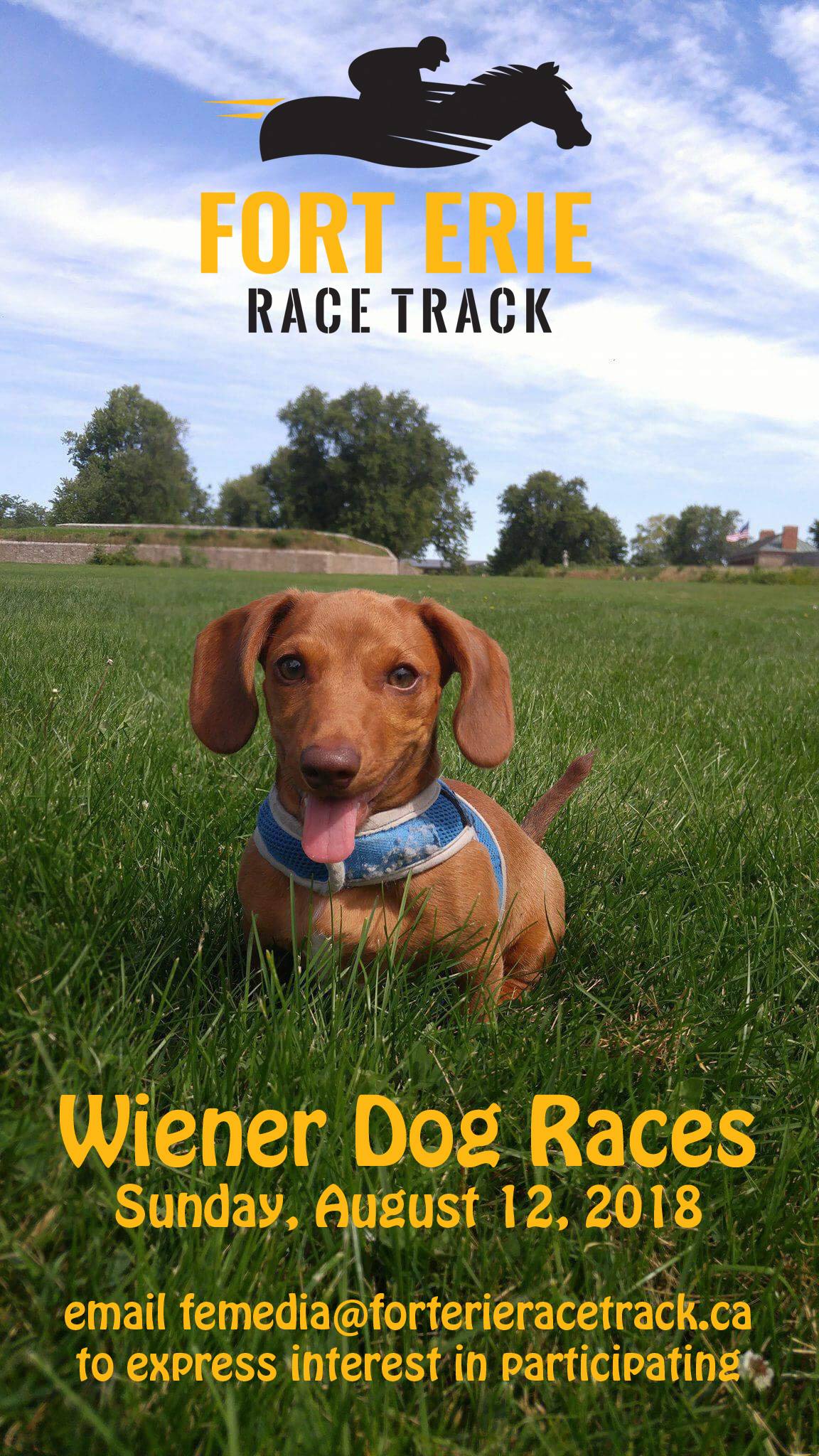 If you're interested in entering a Dachshund to participate in the event, please read our rules and information guide at the link below.
Wiener Dog Races - Rules & Information
Event registration will open up on Monday, June 25 at 10:00am.
A link will be made available on this webpage, and will also be emailed to people who have signed up for email notifications. If you wish to receive an email when registration has opened, contact femedia@forterieracetrack.ca for more information.