Catch the Luck, a Runaway Winner of the Puss N Boots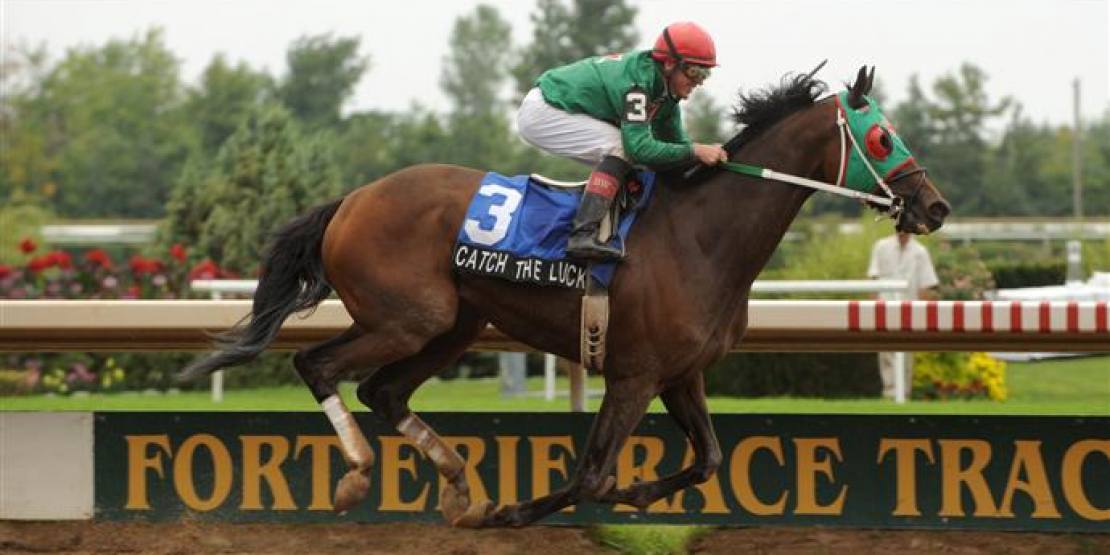 Catch the Luck under jockey Brad Wilson. Photo courtesy Michael Burns Photography
In what has become a wonderful tradition at Fort Erie Race Track, a large crowd turned out to cheer on the winning connections of the Puss N Boots Cup.
In 1961, a horse by that name was running on the Fort Erie turf course and made a left hand turn coming down the stretch resulting in a very wet horse, rider and staff who rescued the animal from the infield pond. For many years now it has become tradition for the winning rider and trainer to jump into the same pond after the race is complete.
This season it was a much the best winner with the 8-year old son of A.P. Indy named Catch the Luck. Claimed by Kevin Buttigieg earlier in the summer, the gelding has found new life on the dirt track at Fort Erie. "I knew some of the best races of his life were on dirt and he has loads of back class so I claimed him at Woodbine," said the young trainer.
In his first start for his new connections the gelding easily won a $10,000 starter allowance on Prince of Wales day under jockey Brad Wilson. His next start produced a second place effort in the local turf course. Today, the combo made it look easy winning in practically gate to wire fashion and pulling away to win by over 8 lengths.
"This horse is just that good," said jockey Wilson. "It was as easy as it looked."
Catch the Luck covered the mile and a sixteenth distance in 1:44. The race had originally been scheduled for the main track but as a result of heavy rain it was moved to the main track to protect the safety of the horses and riders.
Catch the Luck is owned by Kevin Buttigieg and Doug Snowden. He returned $5.30 to win. Woodbine shippers Village Drive and Kings Parade rounded out the top three.
Jockey Brad Wilson and Buttigieg's assistant trainer Sarah Collicutt made the traditional leap into the infield pond, both opting for cannonballs.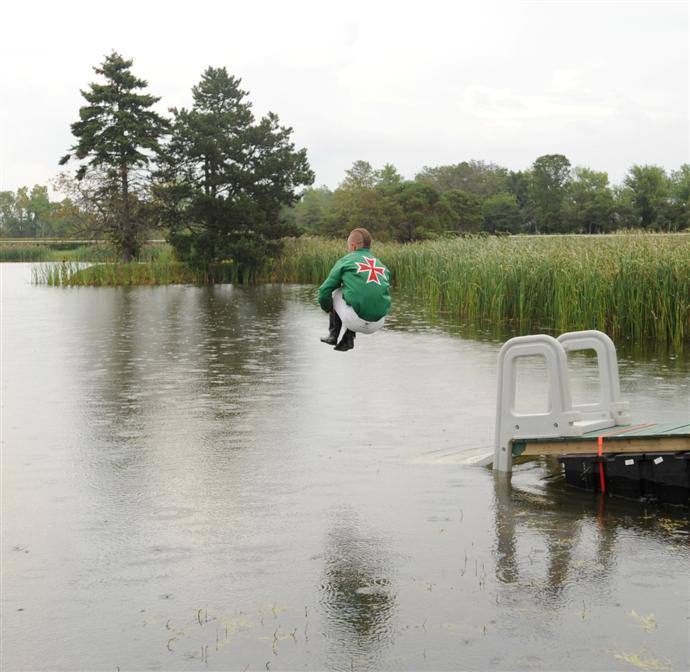 Jockey Brad Wilson. Photo courtesy Michael Burns Photography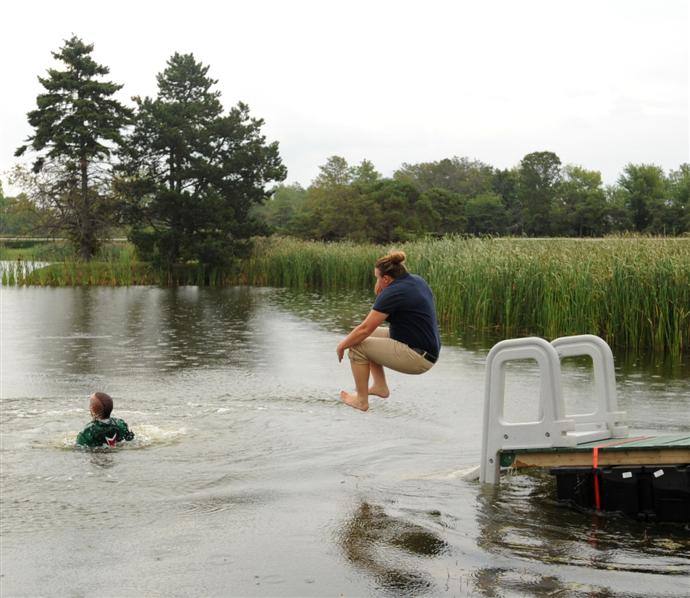 Assistant trainer Sarah Collicutt. Photo courtesy Michael Burns Photography
Elissa Blowe
Media & Marketing Manager
1-800-295-3770 ext. 3204
e-mail: femedia@forterieracetrack.ca