Circle the Course Raises a Record High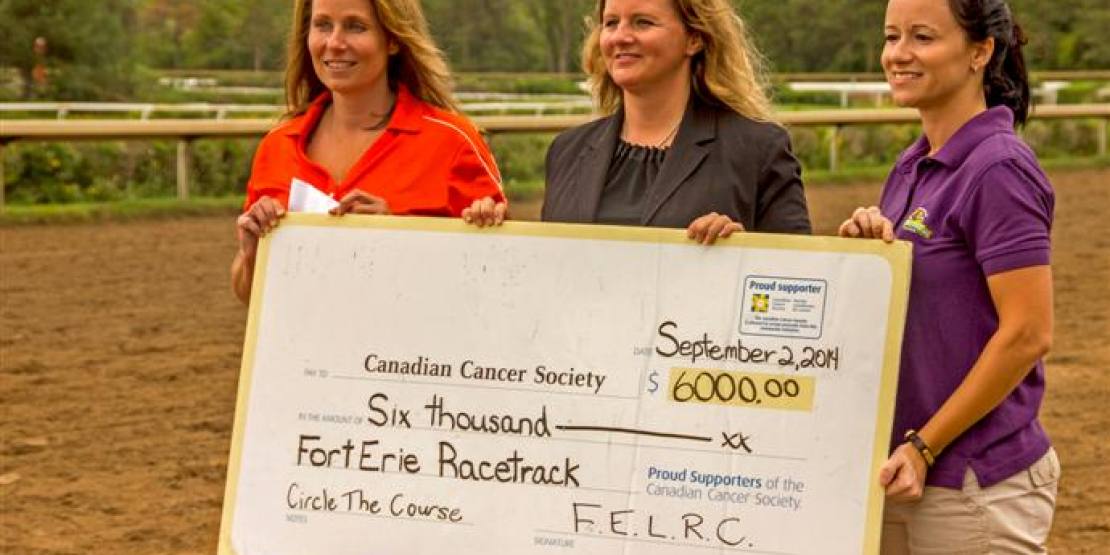 Photo courtesy Michael Burns Photography
For the third consecutive season, Fort Erie Race Track hosted Circle the Course for Cancer and COPE. The event is organized by a number of volunteers made up of race track staff, members of the community and horse people.
For the first time in FELRC history, Circle the Course took place on Puss N Boots day, a day which historically has one of the best attendance records every season.
Participants were asked to make a cash donation to the Canadian Cancer Society or a non perishable food donation to COPE (Fort Erie's local food bank). Those people who made donations received a commemorative lapel pin and/or a commemorative wristband and had the opportunity to walk the 1 mile distance of the racetrack after the final race.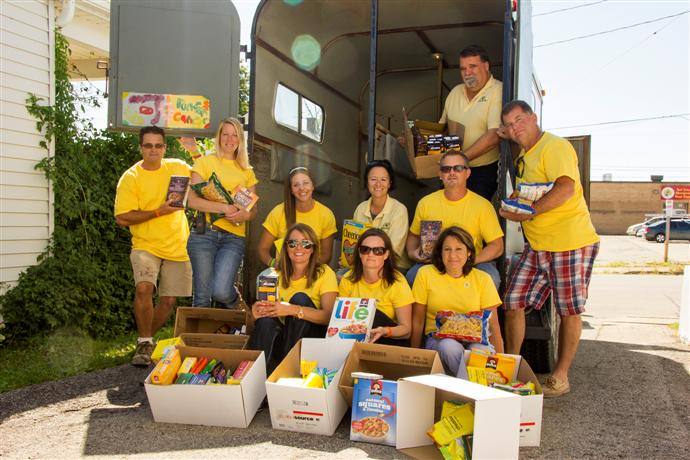 There were fun activities throughout the day for all ages including a 50/50 draw, pony rides, farmers market, a free concert by New Kid in Town, and a 50 yard jockeys foot race in which local jockeys broke out of the starting gate resulting in a big win for rider Bryce Alderson.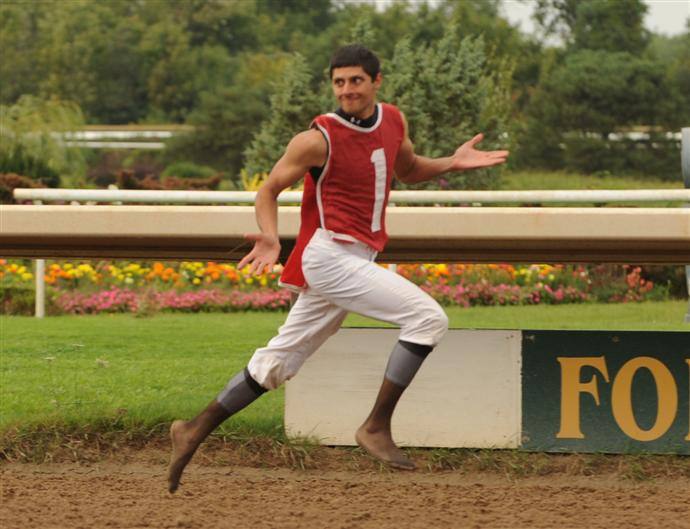 The Puss N Boots Cup was won easily by Johnny La Rue for Colebrook Farms, trained by Ashlee Brnjas and ridden to victory by Erika Smilovsky. The gelding is now a perfect 3 for 3 at Fort Erie Race Track with wins on the dirt and the turf. The traditional plunge into the infield pond was bravely taken by Smilovsky and Assistant Trainer, and former Fort Erie jock, Lisa Caddeau.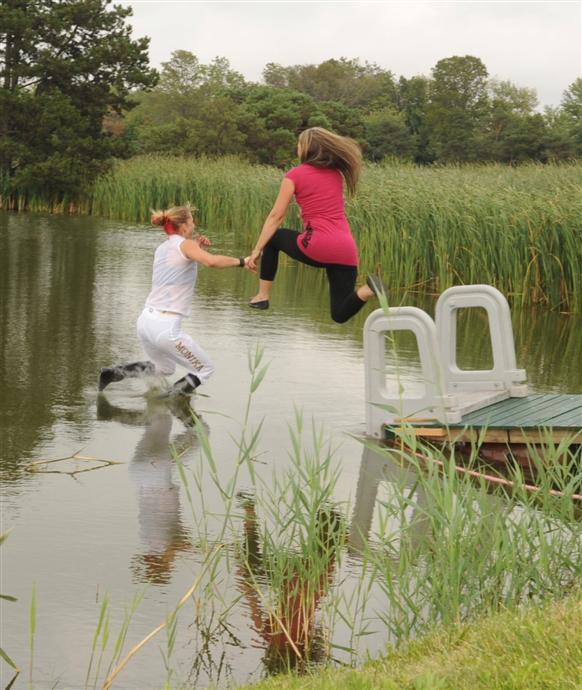 The event raised $6,000 for the Canadian Cancer Society, a record high and filled a large horse trailer full of food for COPE, Fort Erie's local food bank.
"This event continues to grow in popularity and directly impacts two important causes in our immediate area for food and for cancer research," said Rick Cowan, Chief Operating Officer for the FELRC. "It involves a significant number of volunteers who donate their time to assist in the preparation and the implementation of this promotion. It is probably the most rewarding function of our race meeting from a community and personal perspective. The financial results and the amount of food donated from such a small population base is indicative of the tremendous support our local people provide for such an important cause."
Donations for both the Canadian Cancer Society and COPE will continue to be accepted at the race track until the end of the live racing season on September 30th.
Elissa Blowe
Media & Marketing Manager
1-800-295-3770 ext. 3204
e-mail: femedia@forterieracetrack.ca