Auntie Katherine holds on to Molson Cup
Another Fort Erie Racing week has come to an end, and there are a lot of big wins that need to be recognized.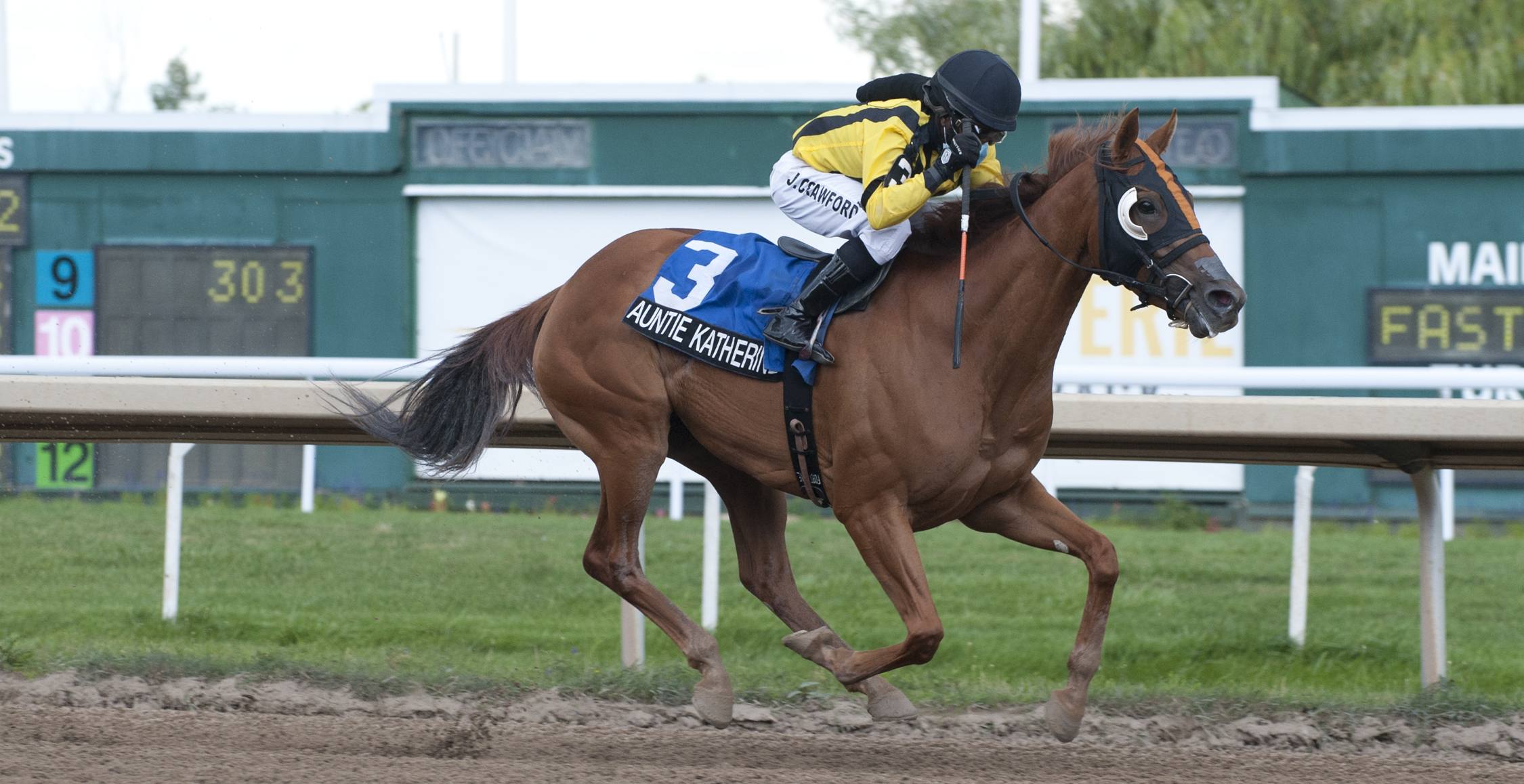 On Monday's card, jockey MarkLee Buchanan finished the day with 4 wins, Buchanan led My Marc Andre first across the finish line in the first, for trainer R By Raghunath. He went on to win the last three races of the day with Kaigun for trainer Anthony Adamo, Yallhaveaniceday for Barrington Siddo, and one more for Raghunath with Musical Flight.

"The day went really well. I got lucky that I won four," said Buchanan. "This season has been fairly decent for me. I ride a couple, I win a couple. So far it has been going well." Buchanan went on to win another race on Tuesday, giving him five wins over the two days.
Jockey Juan Crawford had a good day on Monday as well, winning three races on the card. His victories officially moved him into leading rider position at Fort Erie. Crawford's wins came with Lenches Gimmie for trainer Julie Mathes, Colleen's Sailor for trainer Joseph Humber, and Giantballs of Fire for trainer Kevin Buttigieg.
Tuesday's card was full of exciting races. The Mass-breds were back at the Border Oval for the Thomas F Moran Stakes. The victory went to race favourite Saint Alfred and jockey Christopher Husbands for trainer Karl Grusmark and owner Joseph DiRico.
The 7th race of the day was the annual Molson Cup. Reigning champion Auntie Katherine held on to her title for the second year in a row for trainer Jennifer Davis and owner Big Boy Racing. "It went according to plan," said winning jockey Juan Crawford after the race. "I had a few different ideas for this race. Normally my filly enjoys being at the front as the boss, but there were a few different speeds that were trying to challenge me. I thought if someone else wants to take it, let them pass because I knew they were going too fast and were going to burn themselves out. Once she hit the half mile and took her second breath she just took off and ran away from them. From there it was all over." The Molson Cup was Crawford's second win of the day.
The 8th race was the annual Bob Summers Memorial Cup. Strategic Vision and jockey Helen Vanek were first across the wire for trainer Julie Mathes and owner Pier 1 Stables. Vanek went on to win the nightcap with Precious Badge.
Spectator-free racing returns Monday, August 24 at 1:10pm. The Jackpot Hi-5 carryover lives on, with more than $135,000 carrying over into Monday's final race.
Photo: Auntie Katherine winning the Molson Cup. Michael Burns Photography.