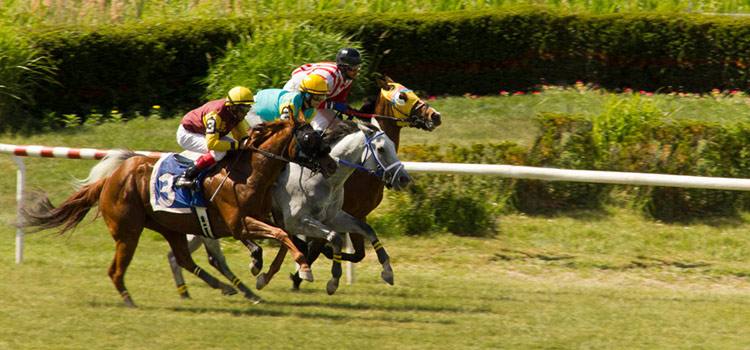 Safety Rules & Regulations
COVID-19 Policy & Procedure
As the Fort Erie Live Racing Consortium navigates the complexities of the worldwide COVID-19 pandemic, we are aware that the safety and welfare of our horses is a priority. As outlined by the Government of Ontario's list of essential services, the stable area backstretch at Fort Erie Race Track is considered essential. We know that horses cannot be abandoned and need a safe place to be cared for, and for this reason, we intend to open our backstretch as planned on April 12, 2020. In order to do so, we have put strict measures in place to enforce the safety of our staff and horsepeople, and to help stop the spread of COVID-19 while we continue to care for our thoroughbreds.

Please read the FELRC COVID-19 Policy and Procedure manual, Updated May 22, 2020, attached here. Prior to entering the backstretch all persons will be required to acknowledge that they have read, understand and will abide by these policies, including the Government of Canada's mandatory 14-day self isolation period for any person returning to Canada.
Please also read the COVID-19 Race Day Policies and Procedures, approved May 22, 2020.
Backstretch Information Guide for Horsepeople
We have assembled an information guide for horsepeople, providing more details about what to expect and how the backstretch will operate with the new COVID-19 policies in place during the 2020 season. Please note that Masks are now mandatory at all times while in the backstretch, and on race days. Thank you to everyone for following the updated procedures. The guide is available here.
Thoroughbred Rule Book
In order to ensure the safety of our horses, horsepeople, staff and customers, Fort Erie Live Racing Consortium has outlined a policy manual with our Rules and Regulations. Please take the time to familiarize yourself with this document for the safe operation of the facility.
Effective March 20, 2019, please note the Standards Based Race Day Medication Ban, put in place by the AGCO. View the full directive on the AGCO website by clicking here.