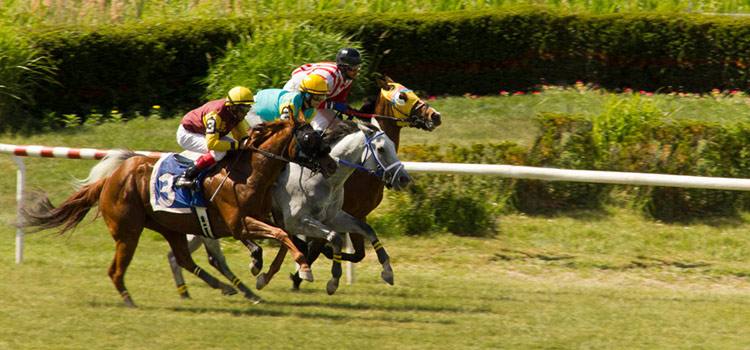 Safety Rules & Regulations
COVID-19 Policy & Procedure
Please read the FELRC COVID-19 Policy and Procedure manual, Updated October 25, 2021, attached here. Prior to entering the backstretch all persons will be required to acknowledge that they have read, understand and will abide by these policies, including the Government of Canada's mandatory 14-day self isolation period for any person returning to Canada.
Please also read the COVID-19 Race Day Policies and Procedures, approved October 25, 2021.
FELRC'S Vaccination Policy for Spectators
As of September 22, under provincial regulations all spectators must be fully vaccinated in order to attend live or simulcast racing at Fort Erie Race Track.
Proof of Vaccination
The Fort Erie Live Racing Consortium will require proof of vaccination for all areas of Fort Erie Race Track, including outdoor areas.
Proof of vaccination includes a paper or emailed receipt provided by the Ontario government. Individuals can print or download their vaccine receipt from the provincial booking portal. Additionally, individuals needing support in obtaining their vaccination receipt can also call the Provincial Vaccine Contact Centre at 1-833-943-3900.
Fully vaccinated means (one of the following):
A person has received a full series of the vaccine authorized by Health Canada. This would include any combination of the vaccines. List of vaccines approved by Health Canada.
A person is also considered fully vaccinated if they have received one or two doses of a COVID-19 vaccine not authorized by Health Canada, followed by one dose of a COVID-19 mRNA vaccine authorized by Health Canada.
A person is fully vaccinated if they received three doses of the vaccine not authorized by Health Canada and received their final dose of the vaccine 14 days before providing proof.
Spectators that are 18 years old or younger are exempt from the government's mandate to be fully vaccinated to attend live racing.
Medical exemptions
Medical exemptions will be allowed for a multitude of reasons and as outlined by Ontario's Ministry of Health. One valid exemption is if the individual suffered an allergic reaction related to a component in the vaccine. The second valid exemption is if the individual suffers a heart condition after the first dose of the vaccine. Individuals must provide written documentation completed by a physician or registered nurse stating the medical reason for not being full vaccinated as well as the effective time-period for the medical reason.
*More information about providing proof of your vaccination status is available on the Government of Ontario's website.
FELRC will require all employees, horsepeople and contractors to be fully vaccinated or participate in the weekly antigen rapid testing program.
Backstretch Information Guide for Horsepeople
We have assembled an information guide for horsepeople, providing more details about what to expect and how the backstretch will operate with the new COVID-19 policies in place during the racing season. Please note that Masks are now mandatory at all times while in the backstretch, and on race days. Thank you to everyone for following the updated procedures. The guide is available here.
Thoroughbred Rule Book
In order to ensure the safety of our horses, horsepeople, staff and customers, Fort Erie Live Racing Consortium has outlined a policy manual with our Rules and Regulations. Please take the time to familiarize yourself with this document for the safe operation of the facility.
Effective March 20, 2019, please note the Standards Based Race Day Medication Ban, put in place by the AGCO. View the full directive on the AGCO website by clicking here.