Date set for Prince of Wales Stakes
The date has been set for the 87th running of the Prince of Wales Stakes at Fort Erie Race Track. The top three-year-old Canadian thoroughbreds will be called to the post at the border oval on Tuesday, Sept. 13, 2022 to compete for the second jewel in the Canadian Triple Crown. The race sits between the Queen's Plate and the Breeders' Stakes, both hosted at Woodbine Racetrack.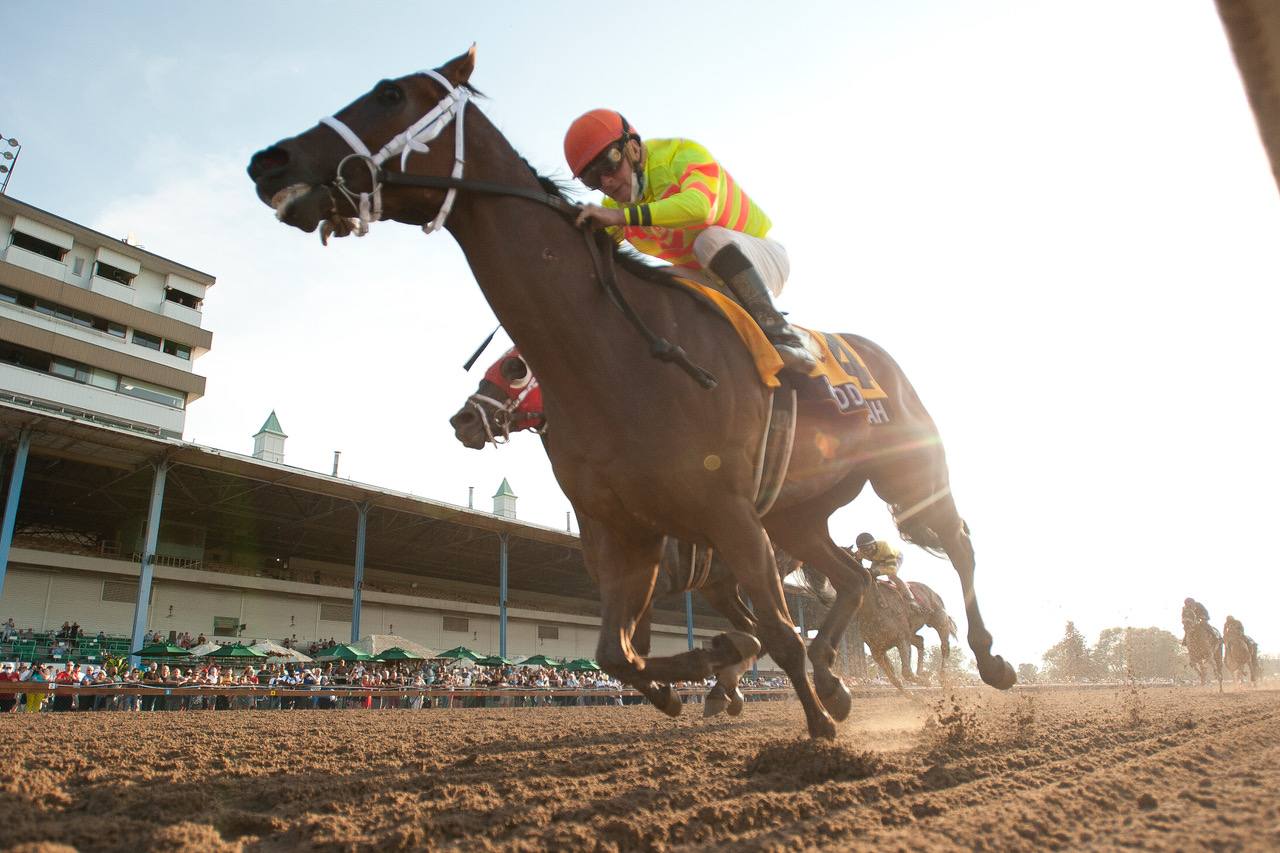 This marks the third year in a row where the event will be held in September due to COVID-19, slightly later than the traditional July date.

"A fall Prince of Wales Stakes has proven effective for us, attracting competitive field sizes for the event," said Drew Cady, general manager of the Fort Erie Live Racing Consortium. "We hope that this year we will be able to host fans and celebrate this event with the prestige it deserves."

In 2021, Haddassah was first across the wire to capture the 86th edition of the race. The son of Air Force Blue, trained by Kevin Attard and owned by Al and Bill Ulwelling was piloted to victory by journeyman Gary Boulanger.

Fort Erie Race Track's 125th season is scheduled to begin on Tuesday, May 31, and will run primarily on Mondays and Tuesdays through to October 18.
More information about the upcoming season is available at www.forterieracing.com.
-30-
Photo: 2021 Prince of Wales Stakes winner Haddassah and Gary Boulanger. Micheal Burns Photography.