Fort Erie Race Track hosting Massachusetts-bred stakes race
FORT ERIE, Monday, July 20, 2020 – On Tues, July 21, Fort Erie Race Track will be hosting a Massachusetts-bred Stakes race for the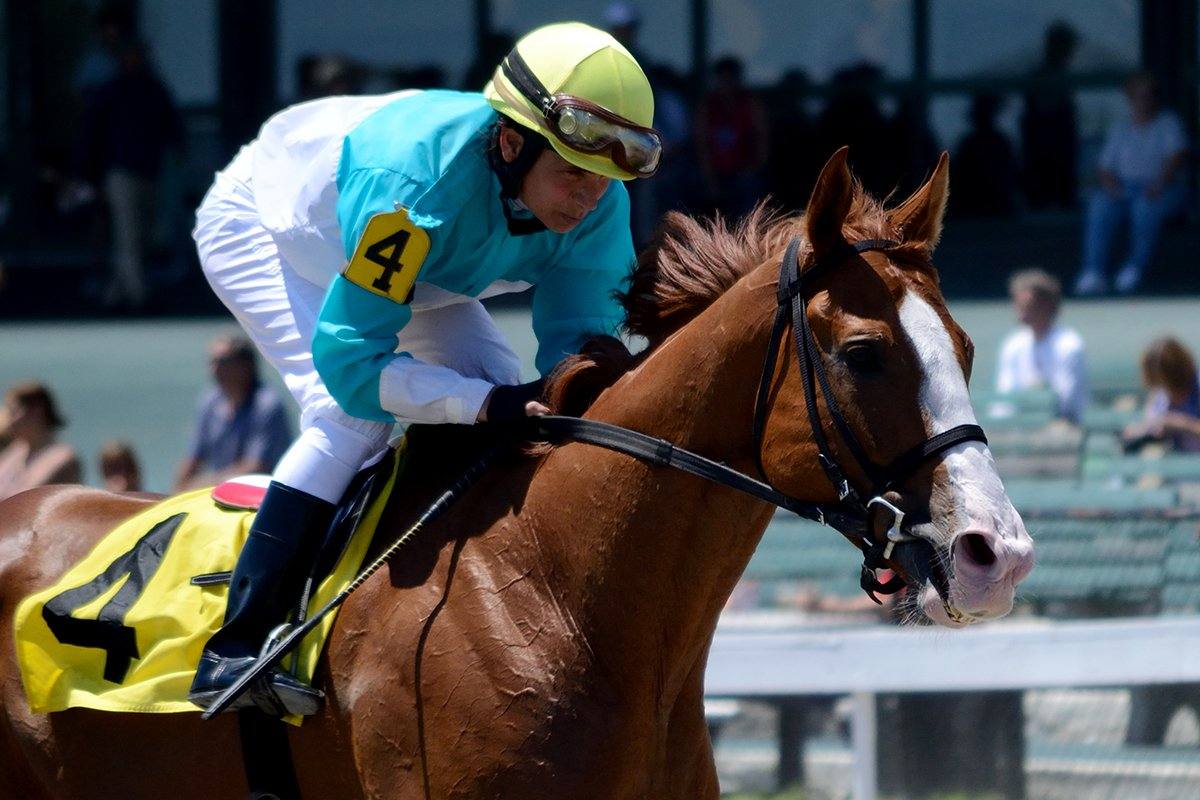 first time. The Rise Jim Stakes will have six contenders for a $35,000 guaranteed purse. The race is for four-year-olds and upwards, foaled in Massachusetts and registered with the Massachusetts Thoroughbred Breeders Association (MTBA).
Dr Blarney, trained by Karl M Grusmark for owner Joseph DiRico is the heavy favourite, with 20 career wins in 28 starts, and $628,000 in career earnings. Jockey Emile Ramsammy will be in the irons, taking over the reigns for Dr Blarney's veteran jockey, Tammi Piermarini. The seven-year-old chestnut gelding by Dublin out of Dr. Capote is the reigning champ of the Rise Jim Stakes, taking the crown in the last three runnings of the race.
The MTBA reached out to Fort Erie in the fall to build a partnership that would allow Fort Erie to host a selection of Massachusetts-bred thoroughbred races throughout the year, after Suffolk Downs race track in Boston shut down at the end of last season.
Due to COVID-19, it has been more challenging to host the races than was anticipated, however arrangements have been made that will allow us to do so safely. All six horses will be shipped across the border in one van. Fort Erie's regular jockeys have been called to ride the stakes race, and local grooms and trainers will be responsible for the horses while they are at Fort Erie. Only the van driver will be coming across with the horses, and will be required to quarantine while in Canada.
"We were happy to establish this partnership with the Massachusetts Thoroughbred Breeders Association to help support Mass-bred racing. We need to do what we can to support thoroughbred racing across North America," said Tom Valiquette, chief operating and financial officer of the Fort Erie Live Racing Consortium. "With purse money and no where to race, and a track with racing capacity in need of horses, this partnership works well for all parties."
Racing begins at 1:10 p.m. on Tuesday and continues to be spectator-free. Wagering is available in Ontario through HPI Bet, or fans can watch online at http://forterieracing.com/streaming-and-replays.
-30-
Photo: Dr. Blarney and jockey Tammi Piermarini, galloping back after winning the Rise Jim Stakes at Suffolk Downs on July 9, 2017. Photo by Jessica Chapel. Twitter: @railbird.